Day 2 of Unplugged weekend was upon us. We had not only survived 24 hours tech free, we were having fun and the kids were excited to see what today's adventures had in store for us. We headed to Mount Joy, PA for my next surprise… a 10am tour at Eastland Alpacas farm. Let me tell you… This. Did. NOT. Disappoint.
After we pulled up to the barn, we were immediately greeted by a slew of friendly little kittens. The kids were obsessed. A minute or two later, one of the owners, Sue, came out and introduced us to our tour guide, McKenna. She immediately gave us shoe covers (thank you for thinking that one through) and took us right into the first stall filled with female Alpacas. I was a little wary of them spitting but they were so sweet. One of them was a little upset we were going by her babies, but she just stayed in the back after McKenna nudged her away. From one momma to another…I get it.
McKenna took us to see the next stall, with the pregnant alpacas. They were really friendly. With each other if you know what I mean. The kids were a little confused…but then again, so were the alpacas. That got a lot of giggles.
The alpacas are SO SOFT. And winter is actually a great time to see them.
1. Because they have not been shaved since spring so when you pet them, your hand gets a good 4-5″ of squishy goodness!
2. Winter is not exactly a popular time to visit, so it was like we got a private tour. SO MUCH FUN.
McKenna brought us to another stall of females and they all knew what was coming…food! We got to take handfuls of pellets out of the bucket and feed them.
Next up, was the male stall. They actually are the most friendly out of all the stalls. It was in this stall we met, Cordin. What a cool cat. He likes wearing sunglasses! I mean….
This tour is run off of donations, and so, so worth it. Sue was telling us that in the summer, they can get up to 1,000 people on a Saturday alone!! I can imagine it would still be a super cool tour, but wow did we time this one perfectly. If you want to take the kids for a fun morning, contact them at: http://www.eastlandalpacas.com
Next we headed to Downtown Lancaster. We had built up quite an appetite so we stopped at the Bakers Table. Oh my word, what a cool place. And the bacon quiche? Seriously to die for. My kids were yet again a little hesitant since it wasn't a chain restaurant, but SURPRISE. They all LOVED it. And the chai tea lattes were "amazeballs" my daughters tell me.
After lunch, I told them I wanted to check out Lancaster Cupcake. My daughter loves to watch Cupcake Wars and they won 2nd place in 2013. So, we decided to walk off lunch because I thought it was close by. It was…if you are driving. 25 minutes later, we arrived and ordered our Cupcakes. Super cute room for parties too.
Unfortunately their ice cream machine was broken, and my kids didn't want cupcakes (Dave and I bought a couple "for later") so we decided to walk to Splits and Giggles…a mere 25 minutes away from the Cupcake store. It was an adorable part of town to walk through… and when we got there, it was a well earned treat to have before our walk back to the car.
As if we hadn't walked 5 miles already we decided to check out more of the farm property when we got back. We hadn't seen the creek and the kids were excited to look for the deer bones Matt told us about the day before. Off we went and what fun!
We found the bones and the DIVA of the family actually had no fear touching them… Ick.
It was fun to watch the kids jump over the stream, climb the trees, explore and have fun. It's something we don't do enough.
After an hour or so, we headed back to the farmhouse where the kids wanted to shower…and a few wanted to take a jacuzzi bath and relax their muscles. After that, we reconvened in the kitchen and decided to play some games. Telestrations has to be our favorite. We laughed so hard. Link where to buy is below…
Now, the clock was ticking down…sun was setting and soon 7:30 would be upon us. Do you remember what I said in yesterdays blog?
"If you want, I can come over tomorrow evening sometime and hang out and answer any Amish questions you may have". – Matt, owner of Spring Haven farm.
We sat at dinner (which my 12 year old made himself and it was delicious) and asked the kids if they had any questions. Turns out, they did! "Do Amish people like sports", "Do Amish kids play sports", "Why do the boys have bowl cuts", "Why do the girls have to wear bonnets"….these are just a few my kids came up with. And Matt answered them all.
He and Katelyn arrived promptly at 7:30. They are such nice people- super easy to talk to and just so friendly. We were chatting about the days adventures- didn't want to jump into our questions right as they walked in the door. But it was coming. The time in which all of my questions could possibly be answered. I was literally sweating, y'all.
It is fascinating to learn about the Amish…there are definitely a lot of unspoken rules. Rules and things the Amish just don't even question. So if they don't know, how am I to know? Oh what a wicked world. I joke, but honestly it was such an interesting conversation. I think Katelyn even learned some things that night. It was wrapping up and then Matt said,
"Next time you come, I'll take you to my parents farm and show you around. Take you guys for a ride on their buggy." (They are still Amish.)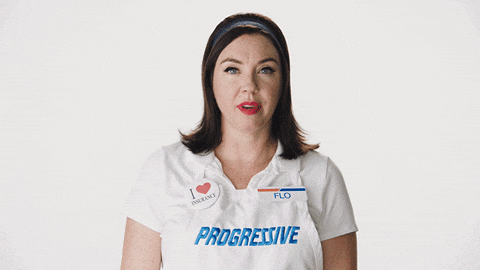 Mind. Literally. Blew. Up.
I may have shrieked and then cackled in delight, but I'm not sure as I don't remember anything for about 15 seconds after that moment.
Seeing Amish people in Walmart is one thing, paying for a tour is another, but going to an actual Amish home with a family member of said home… plus getting to ride in their horse drawn buggy?! This is all so much. (Awesomeness, that is). I'm still giddy at the thought. In the church Matt grew up in, there have only been 2 people that have ever converted to the Amish lifestyle. All you need to do to become Amish is join the church. It's a darn shame my forehead is so big, I could never pull off a bonnet. But soon enough, I'll know some real life Amish people and that's close enough for me. #dreamsdocometrue
So this is how our Day 2 ended. We said our goodbyes to Matt and Katelyn, and tucked the kids in bed (another day with lots of fresh air helped them fall right asleep). The hubs and I got into bed. He promptly began snoring and I drifted asleep thinking about all things Amish…..not before I realized another day down without one word about their phones or xbox.
Mom: 2 Technology: 0
We were on a roll…. tune back in tomorrow to see how we wrapped up our Unplugged Weekend. Until then….
xoxo
Melissa